Cast, Crew & Designers
Year I: Hypertext and Performance: Resonant Responses to Baillie's Witchcraft
(May 2010, Concordia-Hexagram Black Box)
---
Directors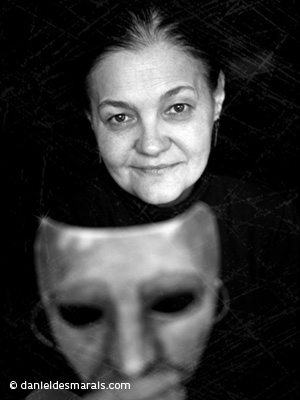 Cristina Iovita

Director
"Women on the Moor," "Fishing for Information," and The Finger Play of Katharine Nipsy (or Bundles)
Director, Playwright, Founder and Artistic Director of Le Théâtre de l'Utopie, Ph.D. in Humanities thesis pending, Concordia University, Montreal. After her graduation with honours from the I.L. Caragiale Theatre and Film Institute at Bucharest, Romania (1984) Cristina developed a decade-long career as a director, author in residence and artistic director of various theatre companies in her native country. She was awarded the Best Director Prize at the national and international festivals of Braila (1989) and Skopje (1991). Between 1993-1996 Cristina studied and worked in Boston, and, along with earning her Master's Degree from Emerson College and directing and teaching at various theatre schools in Massachusetts and Maine, obtained awards for playwriting at the New England and Emerson One Acts festivals. In Canada she continues to direct and write for le Théâtre de l'Utopie, the independent company she founded in 1999, to which she has given fourteen successful productions.
---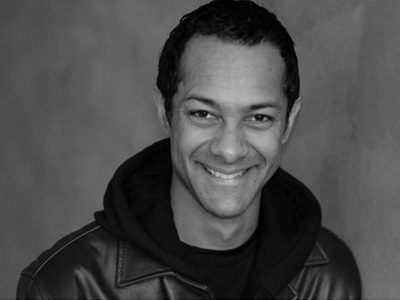 Chimwemwe Miller

Performer, Sound Designer, Musical Director
Chimwemwe wears several hats as an artist. His own independent company "Greatfeet Productions" focuses on sound design and production of original music. He is a member of the award winning band "The National Parcs" and is a reputed actor and storyteller on the Montreal scene. He has an Interdisciplinary Arts degree from Concordia University.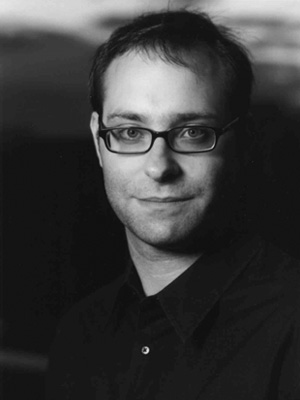 Louis Patrick Leroux

Artistic Director
Playwright and Director: Children at Play, Blood, Flight
Director: "The Reach of the Law"
Dr. Louis Patrick Leroux is an Assistant Professor of Creative Writing and Literature. He holds a joint-appointment in both English and Études françaises at Concordia. He received the 2009 Dean's New Scholar Award recognizing "outstanding scholarly achievement by a tenure-track faculty member" in the Faculty of Arts and Science at Concordia. He is a member of the Hexagram Institute for Research-Creation in Media Arts and Technologies and a board member of the Centre for Interdisciplinary Studies in Society and Culture. Research interests include Québec drama, Self-reflexivity and autobiography in theatre, Québec cultural discourse, and Cirque du Soleil in Las Vegas. Prior to academic life, he founded Ottawa's Théâtre la Catapulte, which he managed during the 1990s, and worked as a producer, director, designer, and a playwright. His plays, radio plays, and scripts have been staged or broadcast mostly in French since the early nineties. He has been playwright or artist in residence in a number of theatres and arts centers over the years, including recent residencies at Théâtre du Nouvel-Ontario and Matralab research-creation center. His most recent publication is Ludwig & Mae with Talonbooks (2009) and his retelling of the Cassandra myth, Se taire, is forthcoming with Prise de parole. Louis Patrick Leroux is the principal investigator of the FQRSC (Fonds québécois de recherche sur la société et la culture) research-creation team grant which has allowed the laboratory production of Resonant Response to Baillie's Witchcraft.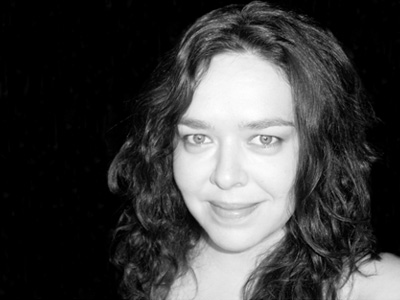 Alison Darcy

Director (Blind) and Performer
Alison Darcy has been seen in such plays as Age of Arousal (Centaur), A Doll House (Saidye), Bye Bye Baby (Imago/Centaur), Brahm and the Angel (Geordie), Small Returns (Infinitheatre/November) for which she won the 2002 MECCA Best Actress award, girls!girls!girls! (Theatro Commanici), Taking Sides (Centaur), and various film and television productions. As a director, Alison's works include Life is a Dream (Scapegoat Carnivale/Centaur), The Works (Scapegoat), Ijumpile Lendaba (Mopo/Scapegoat, South Africa), Last Call (NCTF/Scapegoat/UNO), Real Estate (Centaur), Bash: Latter-day Plays (Muttertung, 2 MECCA awards winner), The Scavenger's Daughter (Roy St. collective), and Burning Cage (Woman Alone, Victoria and Seattle Fringe Best Pick). Alison often works in South Africa with under advantaged artists and is the co-founder & co-Artistic Director of Scapegoat Carnivale Theatre.
---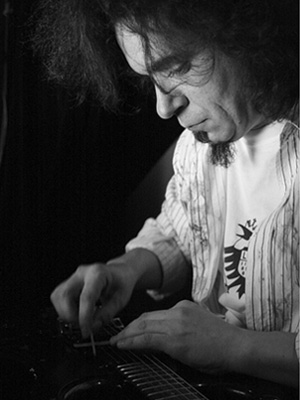 Michal Seta

Video Projection Technical Director
Michal is a composer/improviser whose work gravitates around digital technology. He mashes art, music, architecture, electronics, poetry, software and Canadian winter and he keeps busy with a spoken word and music duo UniSecs, research and creation at MatraLab, collaborates with various people on diverse projects utilising sound, image and technology, teaches workshops on open source software applications in music and sound production and develops his own way of facilitating artistic expression through digital means.
Playwrights & Dramaturgs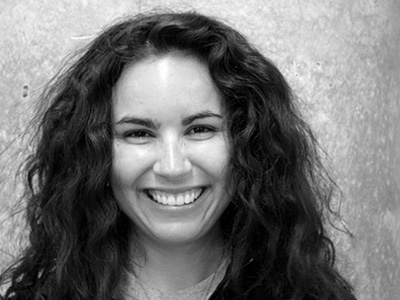 Joanna Donehower

Dramaturg and Playwright
The Finger Play of Katharine Nipsy (or Bundles)
Joanna Donehower is a playwright, dramaturg, and graduate student (PhD in Humanities) at Concordia University. She began her professional career at Actors Theatre of Louisville, where she served as a dramaturgy intern during the '05-'06 season, and later as a dramaturg for the Ten-Minute Plays at the 2007 Humana Festival of New American Plays. In New York, she worked in development of Sarah Ruhl's Passion Play (dir. Mark Wing-Davey), and with Chay Yew, Lisa Kron, and Liz Duffy Adams on the Las Vegas inspired collaboration Neon Mirage. World premiere credits at Actors Theatre include Charles Mee's Hotel Cassiopeia, Alice Tuan's Batch! An American Bachelor/ette Party Spectacle with Whit McLaughlin and New Paradise Laboratories, and Rolin Jones' Sovereignty. She recently completed her full-length play adrift: petites histoires / little stories for children and lovers and renegades of the american revolution, and is currently working on her doctoral project: a toy theatre, wunderkammer, and mobile museum called Curiocity, which begins touring rue Ontario in July 2012.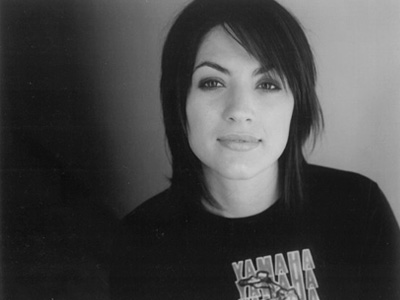 Lindsay Wilson

Playwright (Blind) and Performer
Originally from Peterborough, Ontario, Lindsay recently completed her M.A. in Creative Writing at Concordia University. Her background is in theatre, as an actor and writer, and she's currently producing and directing Jesus Jello: The Miraculous Confection by Joanne Sarazen for the 2010 Montreal Fringe Festival. Puck Bunny, her first solo play, appeared at the 2009 Montreal and Toronto Fringe Festivals and was picked up by She Said Yes Theatre in Newfoundland as part of its 2010 Long-Distance Dramaturgy Project. Lindsay is a graduate of the Ryerson Theatre School in Toronto, Ontario. Thanks to all the cast and crew of Witchcraft!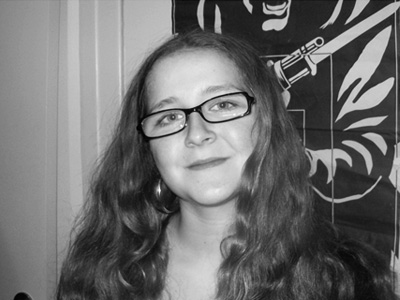 Nina Jane Drystek

Production Dramaturg and Dresser
Nina Jane Drystek is going into the final year of her Undergraduate Degree at Concordia, a double major in English and Creative Writing. This past year she was a member of the Concordia Association for Students in English and was solely responsible for organising and hosting three poetry nights. She was re-elected and will be hosting such events in the coming school year. This is her first adventure in theatre and she is excited to see there is a place for English majors beyond simply reading plays.
Performers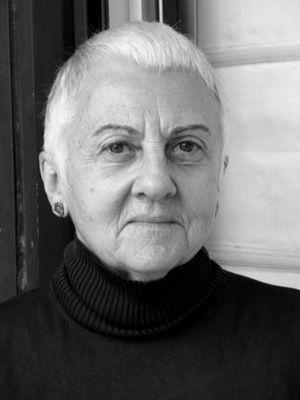 Elizabeth Langley

Performer
Professor Elizabeth Langley has worked professionally in dance since 1953. Born in Australia in 1933, she spent her formative years performing, choreographing and teaching. She trained in the Martha Graham technique in New York before moving to Ottawa, Canada in 1965. There she resumed her former roles working in university programs and the community. In 1979 Langley moved to Montreal to design and develop the Contemporary Dance Degree Program at Concordia University. After studies in Amsterdam, she retired to develop her own style of physical theater out of which she creates original one-woman-shows. She also works as dramaturge for companies and solo performers in Canada.
---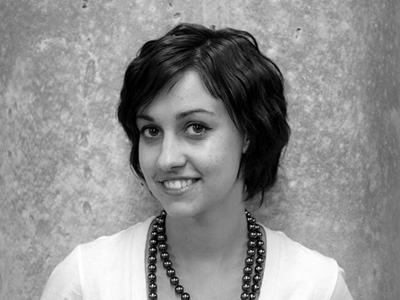 Alessandra Ferreri

Performer and Production Dramaturg
Alessandra Ferreri will be beginning her final year at Concordia in the Creative Writing program this September. She has been involved with theatre since she was just a wee child and continued to study Dramatic Arts in high school, regularly taking part in extracurricular music, dance and theatre performances. Besides her work this year as a dramaturg in Witchcraft, her credits include costume design, producing and stage performance in many theatre productions in her hometown of Peterborough, Ontario.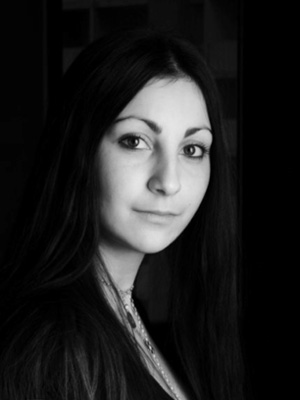 Alexandra Draghici

Performer
Alexandra Draghici is a theatre artist bridging herself between Montreal and Toronto. She has played Jocasta in Oedipus directed by Ulla Neuerburg Denzer, Isadora in Titanica directed by Brendan Healy, and various characters in Personalia directed by Sandeep Bhagwati. With the Forward Theatre she has played Juliet, in Romeo and Juliet and Laura in The Glass Menagerie. She has recently completed a short run of her one woman show Detritus – Pockets for Siamese, directed by herself and Tai Timbers as part of the Concordia SIPA Festival where she has also directed Nocturne by Ryan Hurl and co-directed Tawillager by Joseph Bembridge, which was remounted in the Geordie space in Montreal this April. She is currently working with Jumblies Theatre at Mabelle Arts in Toronto. "God is alive, magic is afoot" - LC.
---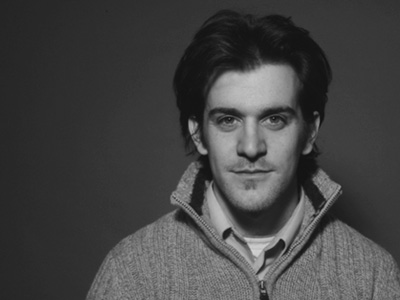 Mike Hughes

Performer
Mike Hughes is an experienced performer and workshop leader. As an actor Mike has worked with Geordie Theatre, the Saidye, Table D'Hôte and Uncalled For (Co-founded in 1999). Influenced by his Theatre and Development studies at Concorida University Mike recently co-founded a Youth theatre project in Munich, Germany, which brings together children from various social and cultural backgrounds. Last year he directed Slawomir Mrozek's ZABAWA in Berlin. Recently Mike performed his own choreography as part of Co/motion Farm's Dance Week.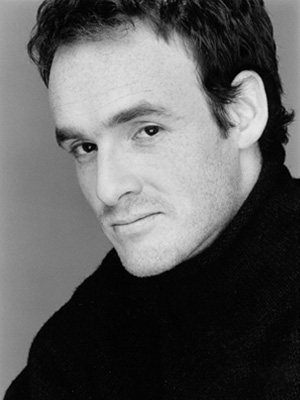 Vincent Leclerc

Performer
For the last twelve years, Vincent Leclerc has slowly been making his mark in Montreal, working equally in French and English. On stage, he's recently been in Plate-Forme (Octo Productions), Lucidité Passagère (Zone Grise), Trout Stanley (FoundWave) and True West (Octo Productions, nominated for 2 MECCA awards in 2006). TV has also been good to him these past years, with roles in La Galère, Tout sur moi, Ni plus ni moi, Mirador, Toute la vérité and Affinity, co-produced with England. This summer, you can see him on the big screen, flying high in Piché entre ciel et terre.
Theatre Set & Technical Crew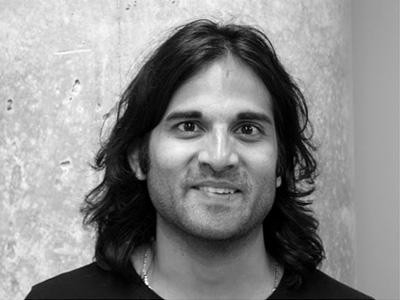 Julian Menezes

Sound Designer and Technician, Musician
Julian is a graduate student at McGill, where he studies Zen Buddhism and German Phenomenology. His thesis, which has had a lengthy gestation period, is a vainglorious attempt to think the essence of responsibility. Although music remains a mistress, they enjoy each other's company, and often make plans to run away together. He spends his remaining free time in a think tank, imagining new worlds and building bridges to nowhere.
---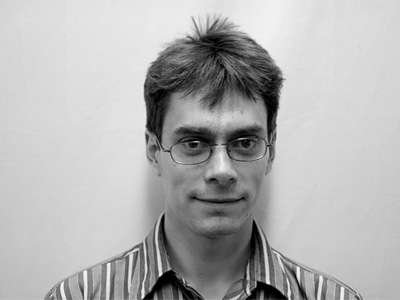 Jeremy Eliosoff

Video Content and Special Effects Designer
Jeremy Eliosoff was born in Montreal and was raised in Montreal and Ontario. He received a BFA from Concordia University's Studio Arts program (2002), and a diploma in Computer Animation from Sheridan College (2003). He has been making visual effects for film and television since 2003, for such productions as Walt Disney's The Wild, Fantastic Four, 300, and The Watchmen. He recently began producing computer generated projections for live theater, including Rabbit in a Hat Productions' Paradise Lost (2009) and Haunted (2009). His paintings are currently on exhibit in Arts Cafe in Mile End.
---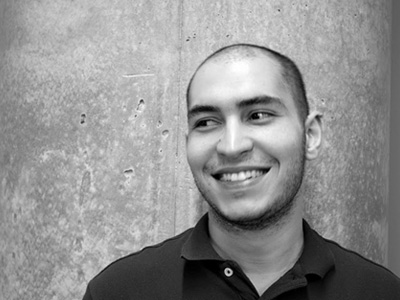 Abdelhamid Bouchnak

Videographer and Video Editor
(MA, Film, U. De Montréal)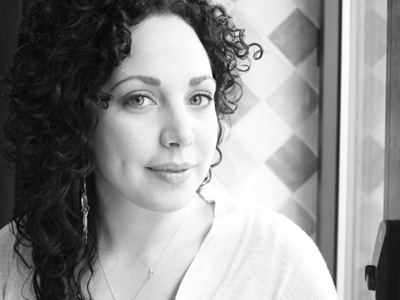 Christine Leclerc

Assistant Stage Manager and Backstage Manager
(BA, English/CW)
---

Peter Lee

Video Technician and Operator
---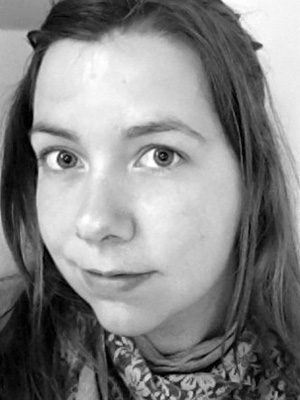 Hayley Lewis

Stage Manager and Puppet Master
Hayley Lewis is a BFA student in Concordia's Theatre department. Having worked in both professional and academic settings over the past seven years, she maintains a contemporary vision for the theatre that is constantly evolving. Trained in physical theatre under graduates of L'école Internationale de Théâtre Jacques Lecoq, some of her most recent credits include Oedipus, directed by Ulla Neuerberg-Denzer, which traveled with the City of Wine festival to Theatre Passe Murille in Toronto, and Access Feeling, written and directed by Ryan Hurl. Hayley has worked in various capacities with Imago Theatre, Geordie, Bread and Puppet and newworld theatre.
---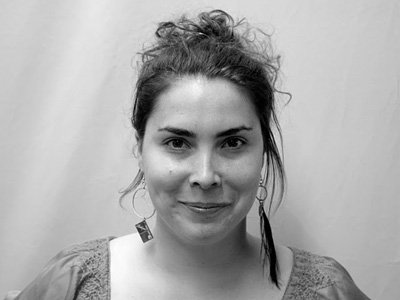 Isabelle Duguay

Set and Costume Designer, Properties Master
(MFA, Arts Education)
---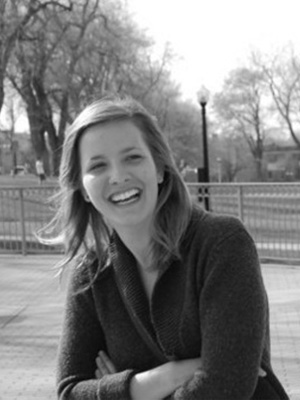 Lucy Satzewich

Lighting Technician
Lucy Satzewich is currently a student of McGill University, soon to graduate from the department of English and Art History. She has worked on several theatre projects at McGill over the past few years including Cabaret and The Importance of Being Earnest. She has learned, and is continuing to learn, a tremendous amount from her co-workers and collaborators. She has enjoyed working on this very interesting and challenging show and is overwhelmingly impressed with everyone's work.
---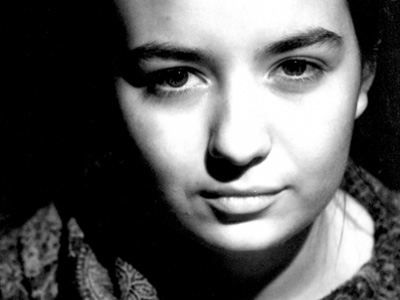 Deborah Sullivan

Hair and Make-up Designer, Costume Seamstress
Deborah Sullivan just finished her 3rd year as a student in the Design for the Theatre program at Concordia University. Her previous projects include costume design for Red Noses (Concordia University), Chamber Music (Circle One Productions), and The Importance of Being Earnest (Homer Ellesware Dramatic Society), as well as lighting design for Oedipus (Concordia University/City of Wine). She loves that theatre always keeps her on her toes and learning something new. This production has been no exception - from researching 1830s hairstyles to tracking down kilts, she has thoroughly enjoyed the entire process.