The Working Group's presence at Concordia University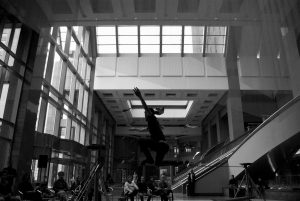 Its activities have been focused at Concordia University and National Circus School in Montreal, though the group includes individual members from other institutions.
The first year, the Working Group was hosted by Concordia's Centre for the Interdisciplinary Study of Society and Culture which offered us some funds to invite a guest speaker and hire a student research assistant to establish the common bibliography. This year, we will be housed in a shared laboratory space at Concordia's Hexagram Institute for Research/Creation in Media Arts and Technology, while formalizing our partnership with National Circus School.